Educational Psychology Services
For Schools and Educational Settings
Flexible and responsive specialist support for educational settings. Firefly provides a range of services including staff training, group work, assessment and reports, guidance, and coaching.
For Families
Specialist support to help identify and address your child's needs. Firefly works collaboratively and creatively with families and schools to help get to the bottom of any issues and plan the best way forward together.
For Local Authorities
Flexible and responsive support for busy local authorities. This can be commissioned on a case-by-case basis, or by the term.
About Kait
Firefly Educational Psychology is Dr Kait Baxter, an experienced child and educational psychologist who is passionate about finding creative solutions to help young people and their families.
Kait has worked as a teacher, SENCo, and an educational psychologist in many different types of educational setting for almost 20 years. She is driven by a deep-rooted belief in equality of opportunity and the power of education.
Kait founded Firefly Educational Psychology to allow her to do more of what she loves, which is working with young people and the adults around them to explore and plan ways forward together.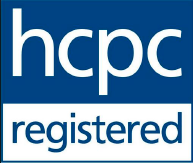 Latest Articles
As an internal sensory system that helps us notice how we feel, interoception is crucial for being able to regulate and manage our own emotions. In this blog, we explore what poor interoception looks like in the classroom, and talk about strategies for developing self-awareness
What is an EP? What do they do? And how do they become involved with a child?
Firefly answers all those questions and more…
Get in touch
If you would like to get in touch about working with us, please fill in an enquiry form by clicking the button below